fiveby10eighty3
While I post this picture, please allow me to say something about the books! :)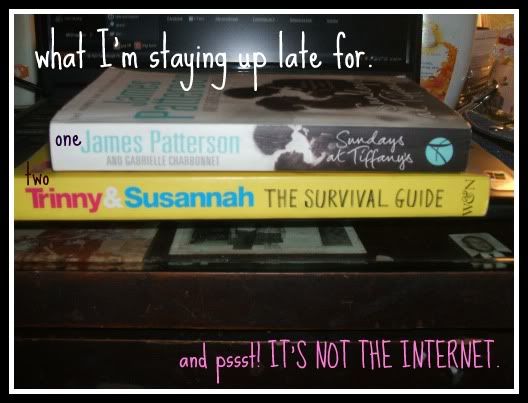 The first book is Sundays at Tiffany's by James Patterson and Gabrielle Charbonnet. My aunt gave it to me over a year ago. The story is about a girl and her imaginary friend who eventually leaves her (don't they at some point in our childhood?). Twenty-three years later, the imaginary friend comes back--in the flesh. Could someone from your imagination be your one true love? I think this is one book guys should read too--seriously! That is, if shedding an occasional tear isn't an issue for you. I practically used a lot of tissues while reading this book. I
won't
go into details, you have to get this book for yourself.
The next one is Trinny and Susannah: The Survival Guide by Trinny Woodall and Susannah Constantine. It is a book that I would forever grateful for my older sister for leaving it behind. It is a lot of help! The book is chock full of tips, sensible advice and it even contains quick home remedies for a cold, a tooth that has been knocked out, or what to do with a crying child. I am not sure if it's available in Powerbooks or anywhere in the Philippines. I hope they do! I have to get their "What Not To Wear" book.
It's full of vital information.
This is a book every woman
should
have!
This portion has been mentioned here
!
Because I believe my planner deserves to get the spotlight once in a while, I'm putting up one picture of her. I got my Belle de Jour planner for Christmas...as a gift for myself. It's got a lot of features, like a dreamboard, a menstrual tracker, and helpful tips and advice how to be the perfect, go-to Bella.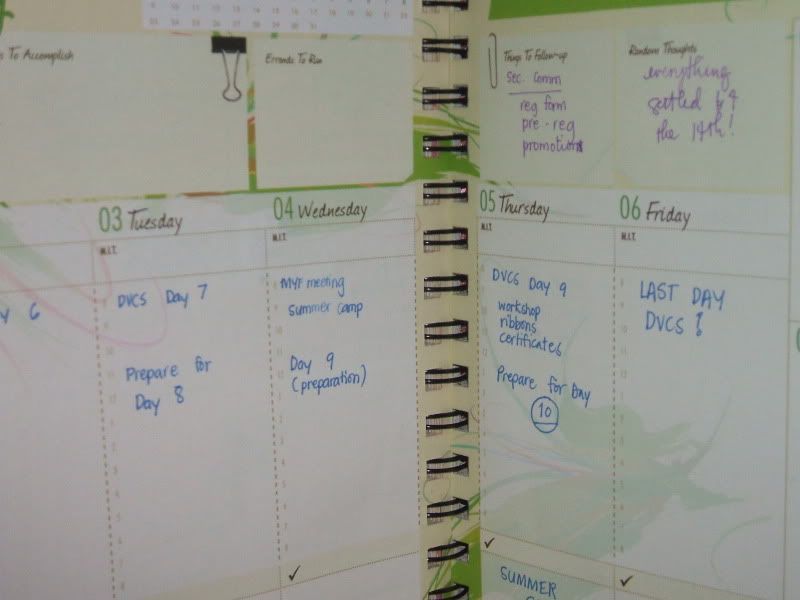 Before I think about house chores and cooking once more, this is my planner's turn to hog the spotlight! I got a Belle de Jour Power Planner for 2011. I love the layout and its coupons--I haven't always been out, so the coupons are not much used. I might consider letting other people use them if worse comes to worst.
But I think there's a White Hat store in the mall near where I live. Frozen Yogurt, here I come. :)